Eight years ago, I was a newly married woman, living in New Orleans, LA. I was a consultant working for one of those massive international companies who "try" to make local companies better with their "superior" knowledge via outsourcing resources. I had just left a meeting, onto another when I noticed people congregating around a roaming TV stand in the hallway. I found it strange that so many people were watching this apparent action movie stunt.
Then I noticed the mood. It wasn't in awe that people were watching it was in horror. I stopped and started to investigate what was so special about this action movie sequence.
It wasn't a movie, IT WAS REAL! The was a plane that flew into one of the Twin Towers!@@#$@# Okay, what on earth happened? Then I was one of the flock, not moving. More information came and then it was apparent there were terrorists attacking the USA. Attacking us on our own soil? Is this possible? This has never happened in so many years.
OH MY GOD, I have friends and relatives that work in NYC and in Washington DC and there is a plane over Ohio? My family lives in Ohio...must go home, must call everyone I know and check in.
Running back to my office, I hear of other possible targets, national landmarks. The Superdome was one of the things I heard. Oh know, must leave work. The office was attached to the Superdome. I went to my bosses office and let her know I needed to go home. She didn't think it was necessary, as we had another meeting. I then reiterated to her, that the US was being attacked and there were more planes circling the country. She took me a tad more seriously, but I had to go.
I drove home, found mystikman in the driveway and we just hugged each other sobbing. I had called him from my office and demanded he call his family in NY. Everyone was fine, but they were watching the smoke over the horizon and knew one of their neighbors was there fighting the fire.
Luckily it was mystikman's day off and we spent the entire day at home, on the phone, glued to the TV in pure awe of what the world was going through. This was REAL, this was NOW, this is our HISTORY.
Today, all of our relatives are fine. Our friends were accounted for, even one who was stuck in the subway on her way towards ground zero to volunteer with the Red Cross. My in-laws neighbor? Well he never came home that day. Instead we walk by a bench on the way to the beach in his honor. I didn't know him, beyond "Hello". But I do sit on his bench when I am there to pause. He is remembered often and celebrated often. As the years have progressed, this neighbor's cousin would one day become my brother-in-law.
I am now a mother of 2 beautiful spirits in the form of BOYS! We are living in Southern Florida on an idyllic Island or KEY. WE have bought and sold our first home, started and sold out of our first business, fought and made up with family members, laughed and cried, lost jobs and found better ones and realized that life is not about anything but the present moment and the relationships around you. Through it all, a nod to 9-11 is there.
For the first time in my life, I realized the US is not impenetrable, but just another country open to whatever force is out there. The threat of horror that exists in our countries now exists here. We live with a doubt as to our safety.
My contribution is to work on Peace. I pray every night to Archangel Michael for safety and protection. I also ask this supreme angel to carry Mother Earth into safety, to help heal her wounds. I picture this massive angel placing its protection ultraviolet wings around the globe in a loving embrace. I ask that I am aided in ways that will help Mother Earth heal. The people on this planet need to find healing in their hearts and minds so their souls can be free to love.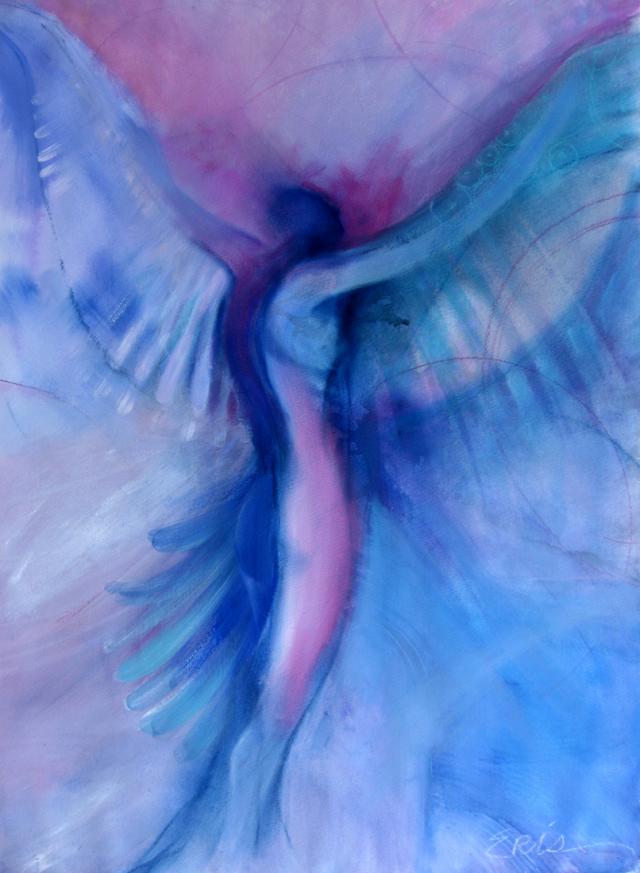 This is my prayer on this day:
"May the angels help all humans find the love within their hearts, no matter race, religion, sex, culture, language, appearance, ability, age, orientation or affliction. Through the Supreme Being's guidance our wounds will be healed and our bodies will be restored to temples of love and witness."
Blessings!